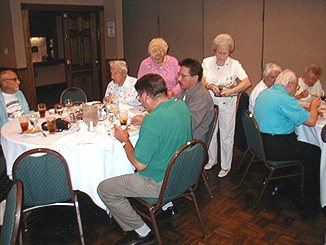 Olive Sauter & Norma Corey collecting for split raffle.
Table L-R: Roy Thurman - Joe, Tom, and Joe Ritz Jr.
---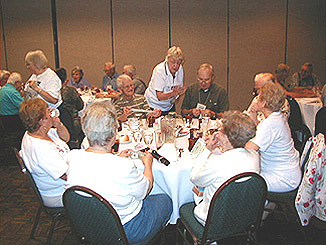 Bea Geise - Norb Polanski
Bea trying to get money out of Norb for the split raffle.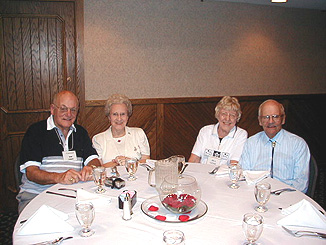 Bob & Norma Corey Bea & Bill Geise
Happy Folks at Dinner time!
---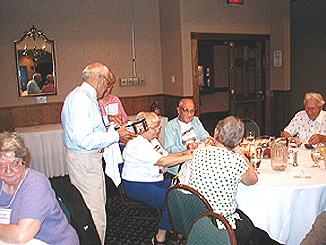 Bill Geise and Olive Sauter with raffle tickets.
Lillian Reeves ( next to Roy Thurman) picks a winner.